Work-friendly video production, step by step
Getting started with your video production is often the hardest step, especially if this is the first time you've approached a video production company.
Just as you're an expert in your field, we're experts in ours, so our whole mission is to remove the overwhelm to make the production process work friendly for you.
Let's run through our 6 main video production steps:
Step 1 is your video brief
Share with us what you're thinking, and we'll take it from there.
From your brief, we can firm up your investment and move onto your script structure.
We write (or edit) your script, you just need to review and approve.
Starting with a script will make a huge difference to the success of your video.
And will also make sure we're all on the same page before the camera comes out of its case.
The script shows you the structure of your video, any narration or interview questions and the planned vision for each scene.
Like building a house, your script is our set of plans.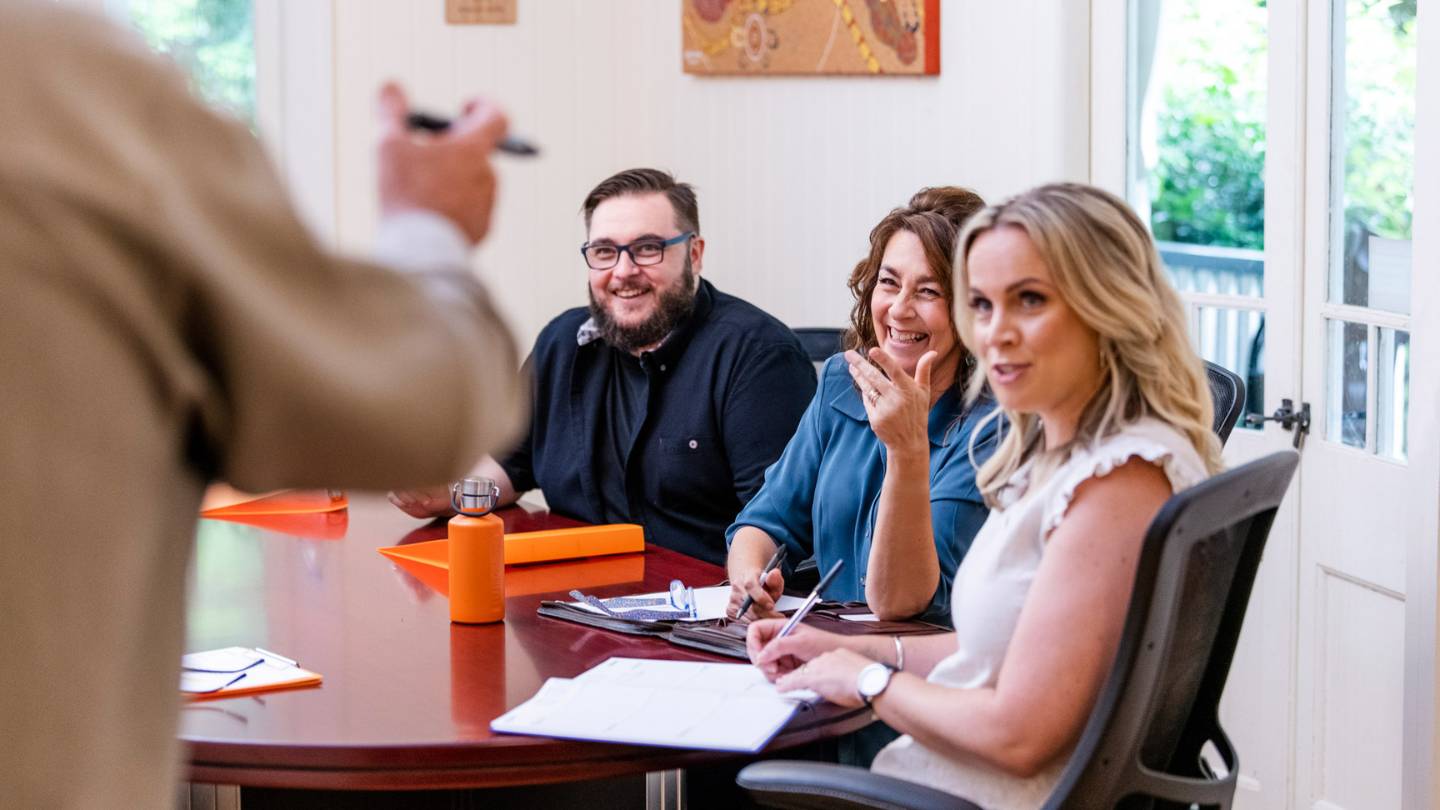 We'll liaise with you to decide on filming dates, create call/run sheets for each day and help you prepare – just hand over anything you don't have time to organise.
This might be liaising with stakeholders involved with filming, organising filming locations and times, arranging travel or sourcing talent when needed.
Step 4 is your filming
(if filming is needed)
Your video production is filmed by our team of two super experienced cinematographers. They're great human beings and want you to feel comfortable, especially if you're on camera.
We film in ultra-high-definition, so your brand looks fabulous. Why UHD?
Quality to make you shine,
Flexibility to use your video footage anywhere, including the largest cinema screen
Longevity, so you can repurpose your footage even years down the track. (As many of our clients do.)
Step 5 is your editing and fine-tuning
Our experienced editors create your polished colour graded video, including narration, graphics, music & sound effects.
On average, it would take us a week to produce the first draft of a 2 to 5 minute video.
Once we're happy with the first draft of your edit, we send it to you for review and feedback.
We then fine-tune until you love your video.
You'll find us very understanding and easy to work with – and you have as many fine-tuning rounds as you need.
Not two rounds, not three rounds. As many as it takes until you love your video and can't wait to share it.
When you have multiple layers of approval to navigate, you – and the boss – will love this reassuring guarantee.
Step 6 is the delivery of all the video versions you need
Your video production will be supplied in every format you need. Just tell us where you're hosting. For cinema or TV commercials, we take care of conversions, approvals and distribution.
From any type of corporate video production we produce for you, we'll also pull out shorter social media versions with compliments. Just let us know what platforms and lengths you need.
Also read: LinkedIn video content for B2B marketing: Tips and best practices
If you're looking for a corporate video production company who will understand and deliver what you want to achieve, we'd love to chat with you.
We're a small team who'll work closely with you to keep you coming back to us forever. We love what we do – but even more importantly, we want you to love what we do.
Have questions about video production?