Video Production Brisbane
Marketing | Recruitment | Induction | Training
A video you can't wait to share.
You want that. We guarantee that.
We spoil you with client obsessed service, decades of experience and 'make you proud' video production.
And – unlimited fine-tuning to create a video you love, love, love 🧡
"Love how the video has turned out.
You are so easy to work with and always come up with the goods."
Our 'love your video' guarantee
You've watched your video for the first time.
And you make changes.
You watch version 2 – and make a couple more tweaks.
You show version 3 to other decision-makers.
They want to make a couple of changes.
But you've run out of 'allowed' revisions.
Do you pay more to finish your video?
Settle for almost there?
Or choose Sound Images?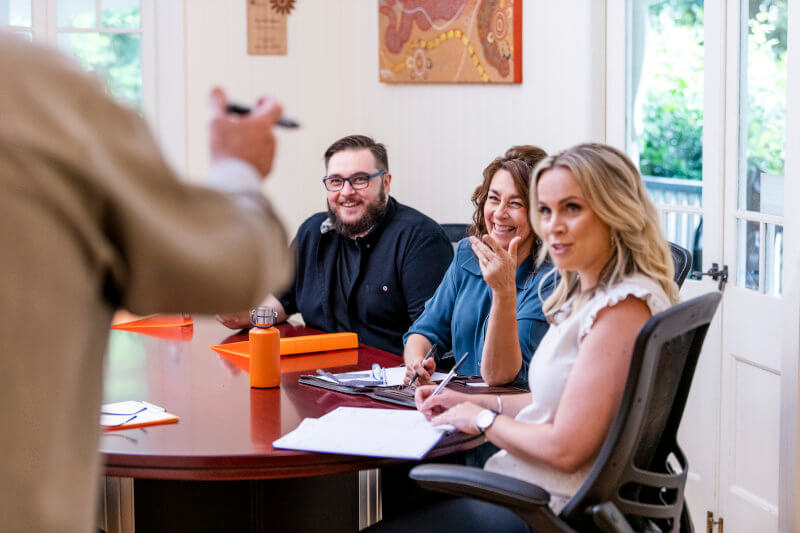 "With other production companies, I've run out of tweaks.
Sound Images deliver on their brand promise every time."
→ 
Your video is fine-tuned until you love it
We understand your corporate world. 
And "3 rounds of changes" won't work when you have multiple stakeholders in your approval process.
→  You won't pay more than quoted
No surprises with hidden costs.
→  Outstanding quality
We film in Ultra High Definition to echo your own high standards.
"Brilliant!
I can't thank you enough for such a high-quality video."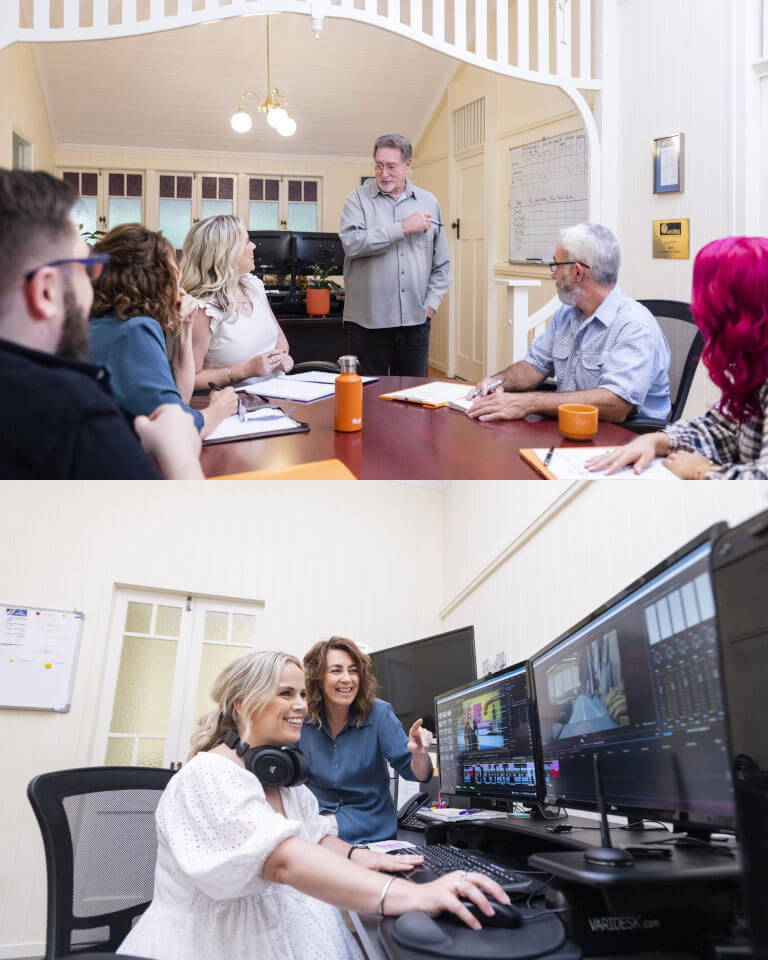 Is your work life crazy busy?
Does creating your video production feel too hard, too time-consuming, too confusing?
Don't worry. We do the hard parts for you.
Just empty your head – then it's over to us.
From script to screen, you only need to review and approve. Tick, tick, tick.
"We are so in love with our new video!
Your team are all so kind and professional."
Generous with our time and expertise, we make video production easy for you​.
We're a team of six with all skills in-house – cause we're fussy as.
Kerrie, our own scriptwriter, will write or edit your script.
Tony, our MD, is a mechanical engineer. You'll appreciate his analytical brain for technical videos. And his gantt charts.
Multi-video project management is our superpower.
35+ years strong = trusted experts and safe hands.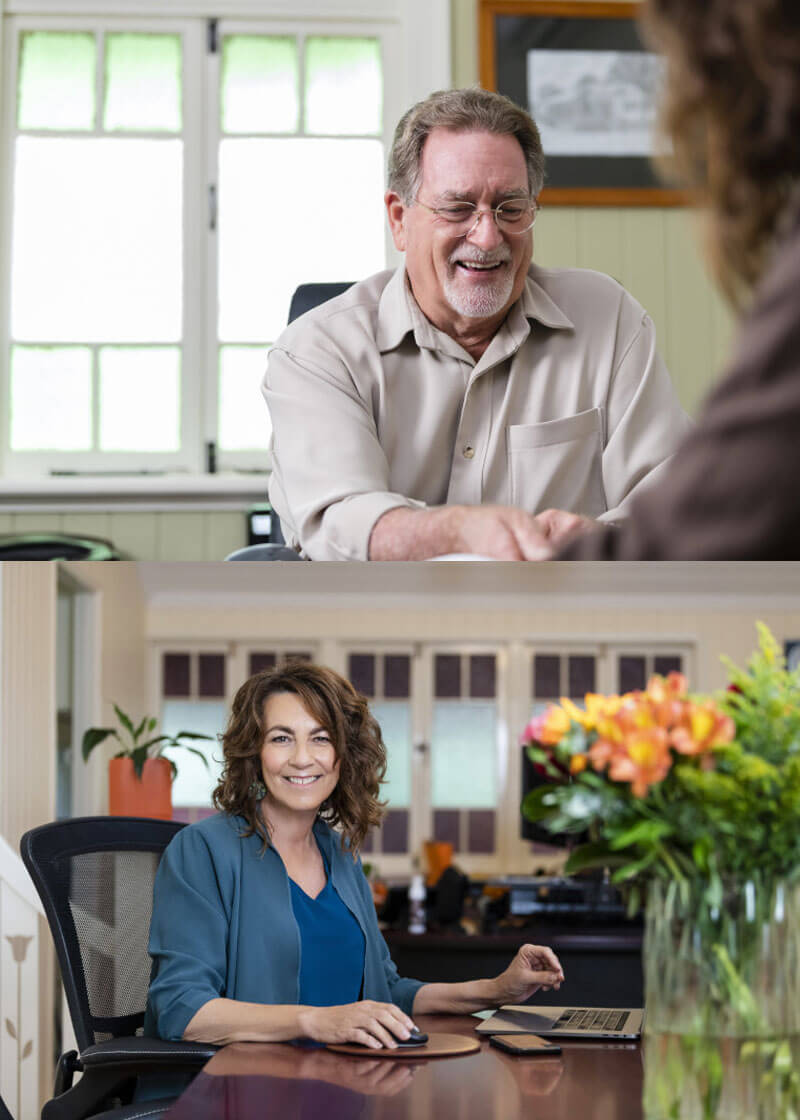 "Thank you so very much for being this awesome all the time!"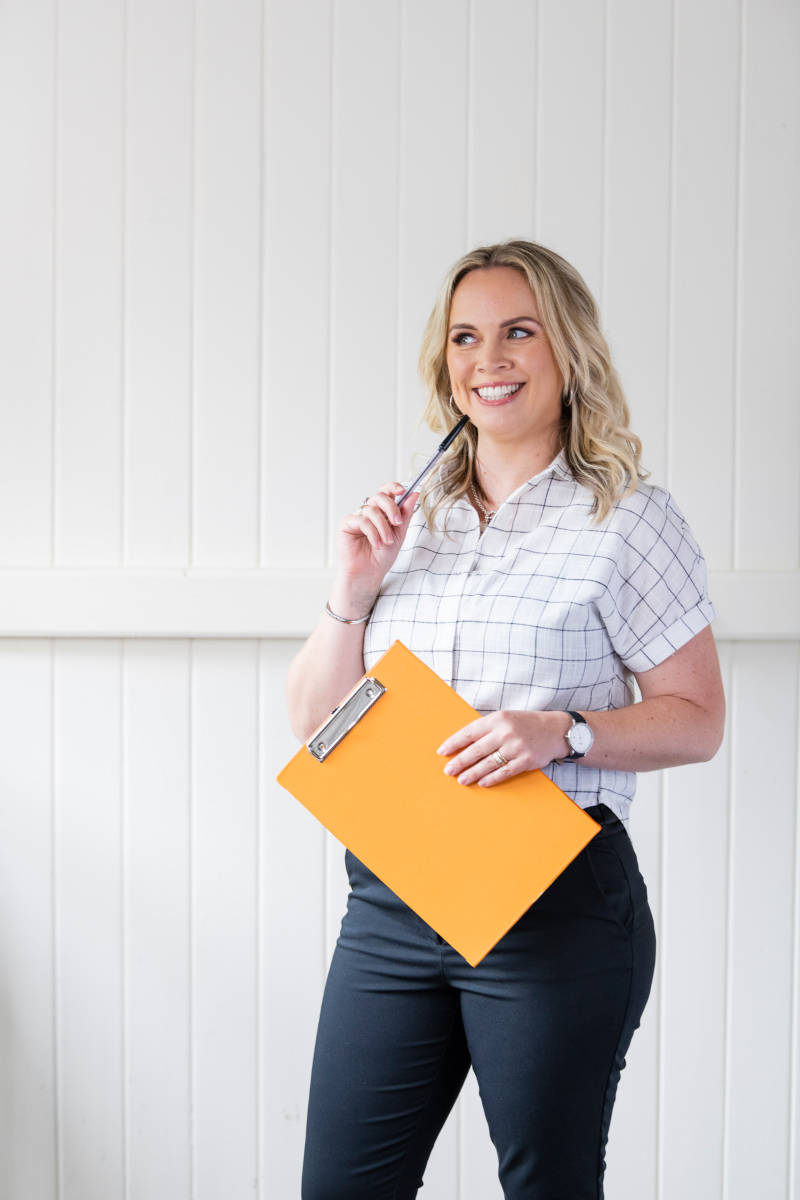 How long does it take to create your video?
In an ideal world, you'd allow around a month for your video to be produced from script to screen.
But when that deadline jumps the queue in your to-do list, we pull out all stops.  We've never missed a deadline, and we'll meet yours.
Filmed in ultra-high-definition
This is quality to make you shine – even on the largest cinema screen.
When you start wth ultra-high definition you can re-purpose your video content even years down the track.
Your video footage belongs to you
Our video production services include backing up all your wild footage (onto two sources) to keep on file for you.
We'll transfer it all onto a hard drive and send it to you if you want your own copy.
Your video production investment is locked in
You can relax, knowing your corporate video quote stays firm, while we spend time being as fussy as we like to be.
Home base is south-east Queensland
Most of our clients are based in Brisbane and south-east Queensland.
But we're also experienced travellers, often filming all around the state – and interstate – for clients with multiple locations or stories to be filmed.
"Thank you for making us look good all year and for being a true partner.
You are all so amazing – ALL THE TIME!"
90% of our video production
is with repeat or referred clients
The only way we've achieved this is to always, always, always go above and beyond.
You're valued, and we do a happy dance each time a new or returning client says 'yes.'
Video production customised to

meet your budget
As a guide, our all-inclusive video productions start at around $4,500 + GST. 
Most  videos will fall somewhere between this and $15,000, depending on the number of filming days and the complexity and length of the edit.
This includes everything from script to screen and all the versions you need for each platform.
And here's where we're different: you have unlimited fine-tuning rounds until you love your video.