Impress and influence


with expert video production
The video you love takes time
You might get the video production you love
with just 2 or 3 rounds of fine-tuning​
And you might not. What then?
You've watched your video
And want to make a first round of fine-tuning changes.
You watch version 2 – and make a couple more changes.
You show version 3 to other decision-makers.
They want changes.
But you've run out of 'allowed' revisions.
Do you pay more to get your video to where you need it to be?
Settle for almost there?
Or choose Sound Images and relax.
"With other production companies I've worked with, I run out of available tweaks. Sound Images deliver on their brand promise every time."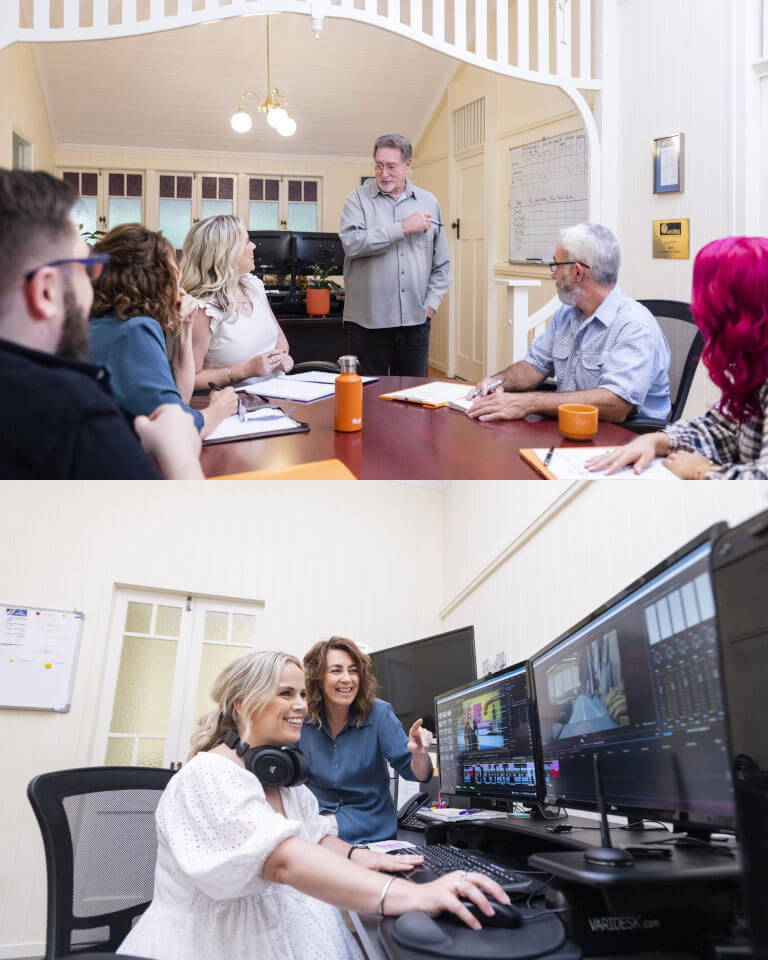 When you choose Sound Images
You get more time, with unlimited fine-tuning​
Make as many changes to your video as you need.
If you have multiple layers of approval to navigate, you – and the boss – will love this reassuring guarantee.
You get more reassurance, patience and ease​
Our mission isn't just 'create your video.' It's to make you happy and keep you as a client forever.
"Love how the video has turned out. You guys are so easy to work with and always come up with the goods."
Script to screen video production
Generous with our time and expertise, we'll make video production easy for you​
"Brilliant!
I can't thank you enough for such a high-quality video."
Here's a few videos
we prepared earlier
"Thank you so very much for being this awesome all the time!"
90% of our video production

is with repeat or referred clients

"We are so in love with our new video! Would just like to say a big thank you to all the team at Sounds Images! Your team are all so kind and professional and the services you offer are exceptional. We are already planning all the other videos we can do as well! Thank you!"
Eva Davis
Australian Coastal and Marine Ecology, Brisbane

"A massive thank you for Juvenaire's corporate video. We are so happy with our video and how the entire process from script to filming to editing was flawless and simple. Really appreciate everything you have done and the final version is fantastic. Massive thank you and really hope to work with you soon on our next video production."
Donna Buxton
Juvenaire, Brisbane

"Thank you very much to everyone involved at Sound Images. You have done a fantastic job on this project and I have let everyone know that you are responsible for such a professional video production, sourcing and negotiating with the talent and turning it around in such a short timeframe with no fuss. Much appreciated."
Chris Hollingdrake
Biosecurity Qld, Brisbane

"Sound Images has provided probono video production support to Sunshine Coast charity Wishlist, for more than a decade. Not only generous but professional beyond reproach. We will never adequately thank Tony, Kerrie and the team for their unwavering support of Wishlist but we will always spruik, openly and honestly, of how proud we are to work with such an outstanding team."
Lisa Rowe
CEO, Wishlist, Sunshine Coast

"I appreciate that Kerrie is a script wizard. Other video production companies that I've worked with don't put the time in to scripting. I'll give you a brief and you'll really tease out what I'm trying to get out of it. It adds that level of confidence that I'm going to get what I want."
Emma Boughen
Greenham, Victoria


Generous with our time and expertise, we'll make video production easy for you​
We're a team of six with all skills in-house – this allows us to be as fussy as we like to be.
Kerrie, our own scriptwriter, will write or edit your video production script.
Tony, our MD, is a mechanical engineer. You'll appreciate his organised, analytical brain.
Multi-video project management is our super power
35+ years strong = trusted experts and safe hands.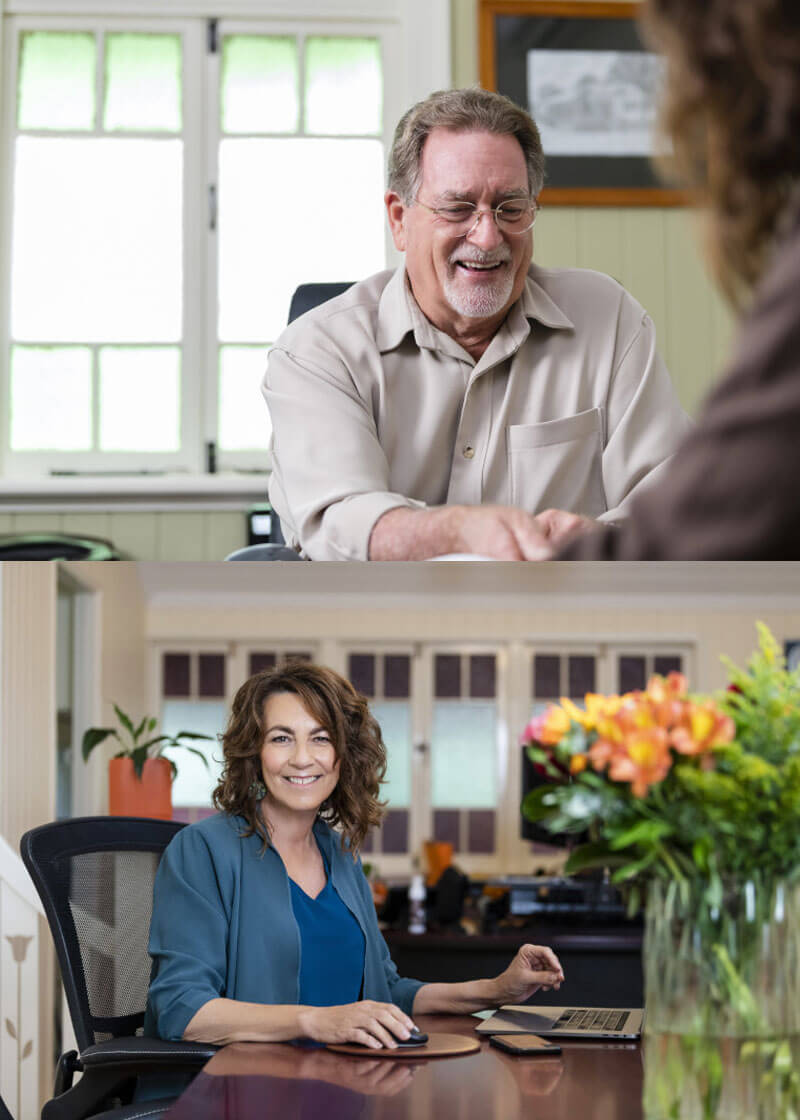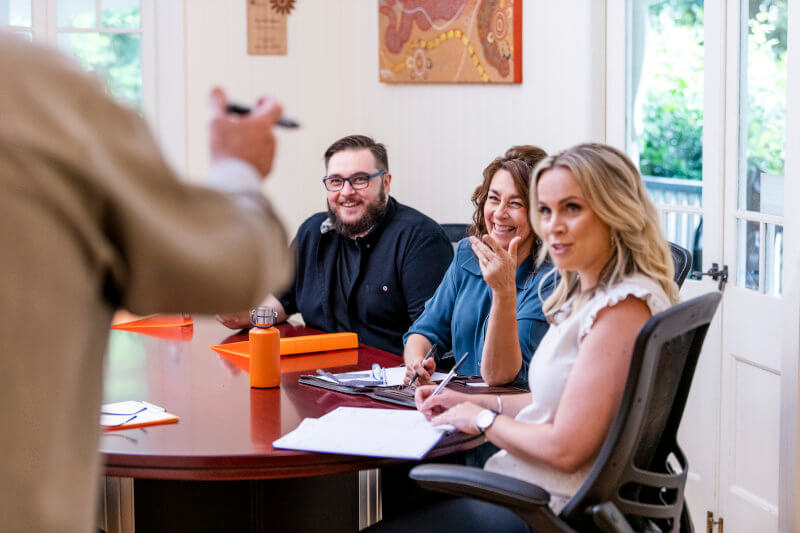 If you're a business, a company or an organisation, you're our [fingers crossed] client
Filmed in ultra-high-definition
This is quality to make you shine – even on the largest cinema screen.
When you start wth ultra-high definition you can re-purpose your video content even years down the track.
Your video footage belongs to you
Our video production services include backing up all your wild footage (onto two sources) to keep on file for you.
We'll transfer it all onto a hard drive and send it to you if you want your own copy.
Your video production investment is locked in
You can relax, knowing your corporate video quote stays firm, while we spend time being as fussy as we like to be.
Home base is south-east Queensland
Most of our clients are based in Brisbane and south-east Queensland.
But we're also experienced travellers, often filming all around the state – and interstate – for clients with multiple locations or stories to be filmed.
Fill out your bits below
and we'll get right back to you