Hastings Deering branch videos to celebrate 90 years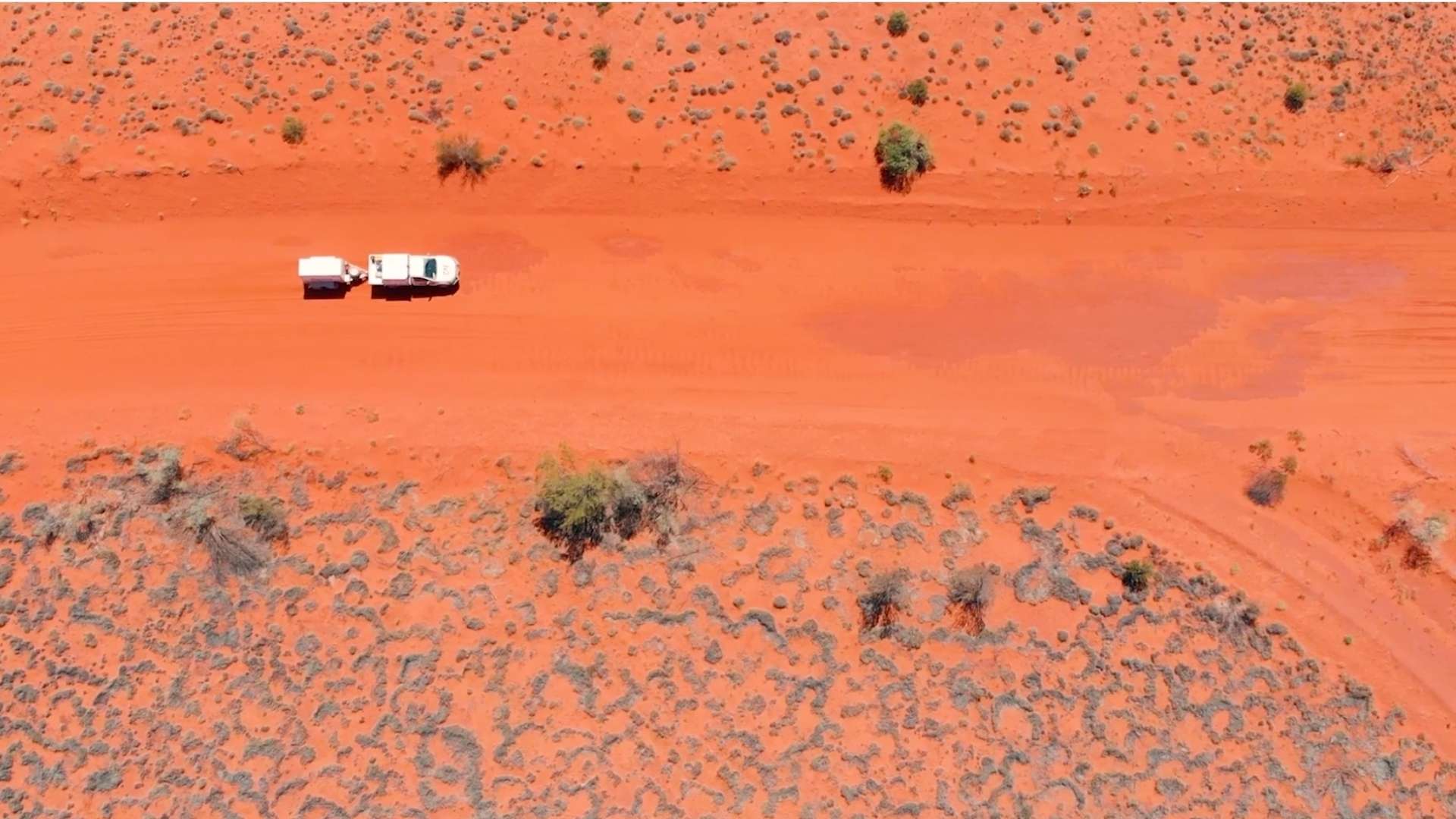 "Thank you again for our GORGEOUS videos for the Brisbane corporate event.
We'll treasure these videos for generations to come!"
Suzannah D'Juliet | Executive Manager, Employee Experience
1. Branch videos that connect emotionally
Hastings Deering has a lot of stories to share.
Celebrating their 90-year history, we worked our way through branch videos for each of their Qld and NT branch locations, deep diving into personal memories and experiences shared by clients and team members, past and present.
These branch videos are loved.
Loved for how authentic they are.
For the feelings they evoke.
For how they connect at an emotional level, making you smile, laugh or think.
"The local Alice Springs team were so moved and embraced by the videos.
You are such a key part of this successful event."
Ange Julian | Communications & Engagement Specialist
For the NT videos, we wove in and animated striking artwork created by Amunda Gorey – one of the younger generation of artists who paint in the Eastern Aranda or "Keringke" style.
Amunda produced this original artwork to recognise and celebrate the beginning of the Hastings Deering Reconciliation journey.
It illustrates the journey Hastings Deering has taken from its birthplace as a dealer for Caterpillar in Alice Springs to their current locations across four countries – honouring 65,000 years of ancient history and Hastings' decades of operation as a Cat® dealer on, or near, lands traditionally owned by Indigenous peoples.
The takeaway here is how successful these videos were in connecting.
Really connecting, with their audience of clients and employees.
They also break a video length 'rule.'
They're not short and sweet – they're actually 10 to 12 minutes long.
And the audience watched closely all the way through. Smiling, laughing, clapping. 
"The Darwin video was so spot-on for the team and brought a huge amount of pride to the business.
It's a remarkable video that really hits the mark."
Karen Alexander | Customer Experience Champion
Played to a local audience of clients, team members and other stakeholders, they held attention all the way through.
To the very end.
The takeaway?
All video lengths should be up for discussion
Authentic stories are engaging – and loved 
"Thank you for making us look good all year and for being a true partner for us.
We couldn't have done this without you! You are all so excellent and amazing – ALL THE TIME!"
Suzannah D'Juliet | Executive Manager, Employee Experience
2. Where were the branch videos played?
Can you imagine how impactful it would have been to watch videos played back in a quarry?
At night?
For the first branch launch In Alice Springs, this was the venue.
For all other branch videos, staff family days were organised in a variety of venues.
Once the events were over, the videos were uploaded to Hastings' own online home for these heartfelt stories, a valuable resource to strengthen culture, connection and a shared sense of purpose. 
"Fantastic! It makes me so happy watching every video.
They are all so unique to each Business Centre."
Debbie McCarthy | Employee Experience Specialist
3. Videos for Brisbane corporate event
In Brisbane, Hastings had a more corporate-focused event, held in a huge marquee within the RNA showgrounds.
This event had a larger client audience, along with the longest-serving employees from all branches. [61 years the current record!]
With interviews pulled from all the branches, there were so many great stories that we had to create two videos for the night – one for early in the night, and the second to wrap up the night.
We also created a page-turning storybook feel for these videos, a reflection of the rich history of Hastings Deering and its legacy.
The videos were clapped along the way by the audience, truly bringing the celebration of the 90th anniversary to life. 
"THANK YOU so much for the team's efforts to produce such quality videos for us under the pump.
I had so many wonderful comments on the night."
Karen Alexander | Customer Experience Champion
In this timeline video, we touch on milestones from 1932 through to 2022.
That's a lot of history.
So the challenge of gathering all this valuable history was huge.
It was found scattered across the company branches, in personal memories and memorabilia.
Big lesson there.
Save the milestones, the dates, the stories, the images and the videos.
Someone in the future will be eternally grateful that you valued and catalogued this history. 
P.S. Do you have a 'place' or system to save company history?
"Your team has helped us in so many ways with our messaging and image.
Thank you – you're awesome."
Karen Alexander | Customer Experience Champion
This video brief was thrown in at the last minute.
'Can you also edit a video that shares our vision for the future?'
Yes, we can.
For this video, they wanted a more modern, digital feel to contrast with the branch and timeline videos.
P.S. I've only shared a brief scene from this video as Hastings' future plans are confidential.
"You were amazing to pull a rabbit out of the hat to get those video changes to us at the final hour."
Karen Alexander | Customer Experience Champion
6. Key takeaways from this anniversary video project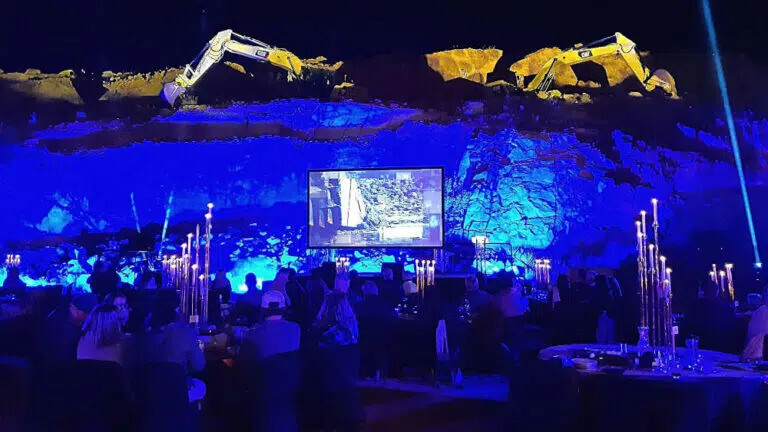 Employees and customers loved this human approach.
The videos played a role in building loyalty and bonding all stakeholders.
Think beyond the traditional corporate 'about us.'
Instead, share real stories from your people and clients.
Keep an open mind about video length.
Don't avoid going into depth because you're worried about the minutes.
When you have an interested and captive audience, deep content needs more length to shine.
7. The longest testimonial
"Sound Images are an amazing team to work with.
"I recently spent 12 months alongside their expert team creating a video campaign to celebrate Hastings Deering's 90 years.
"I feel very lucky to have been able to work so closely with them.
"Their camera operators are second to none and will not finish until they know they have everything they need and some.
"Kerrie and Tony have this amazing creative intuition.
"It's like they know what you're thinking without you having to say it.
"We had so many last-minute edits and things to change (sometimes on the day we would be playing the video at an event) but they just took it all in their stride, it was never a problem. NEVER.
"Sound Images 100% understood the assignment and I am genuinely excited about the next time I get to work with them."
Karen Alexander | Customer Experience Champion
Have questions about our corporate video process?
Industry:
A trusted provider of heavy equipment solutions for mining and construction
What we produced:
11 branch videos
2 videos for corporate event
Timeline video of major milestones
Future video to share vision
Have questions? Want to chat?