Cummins recruitment video case study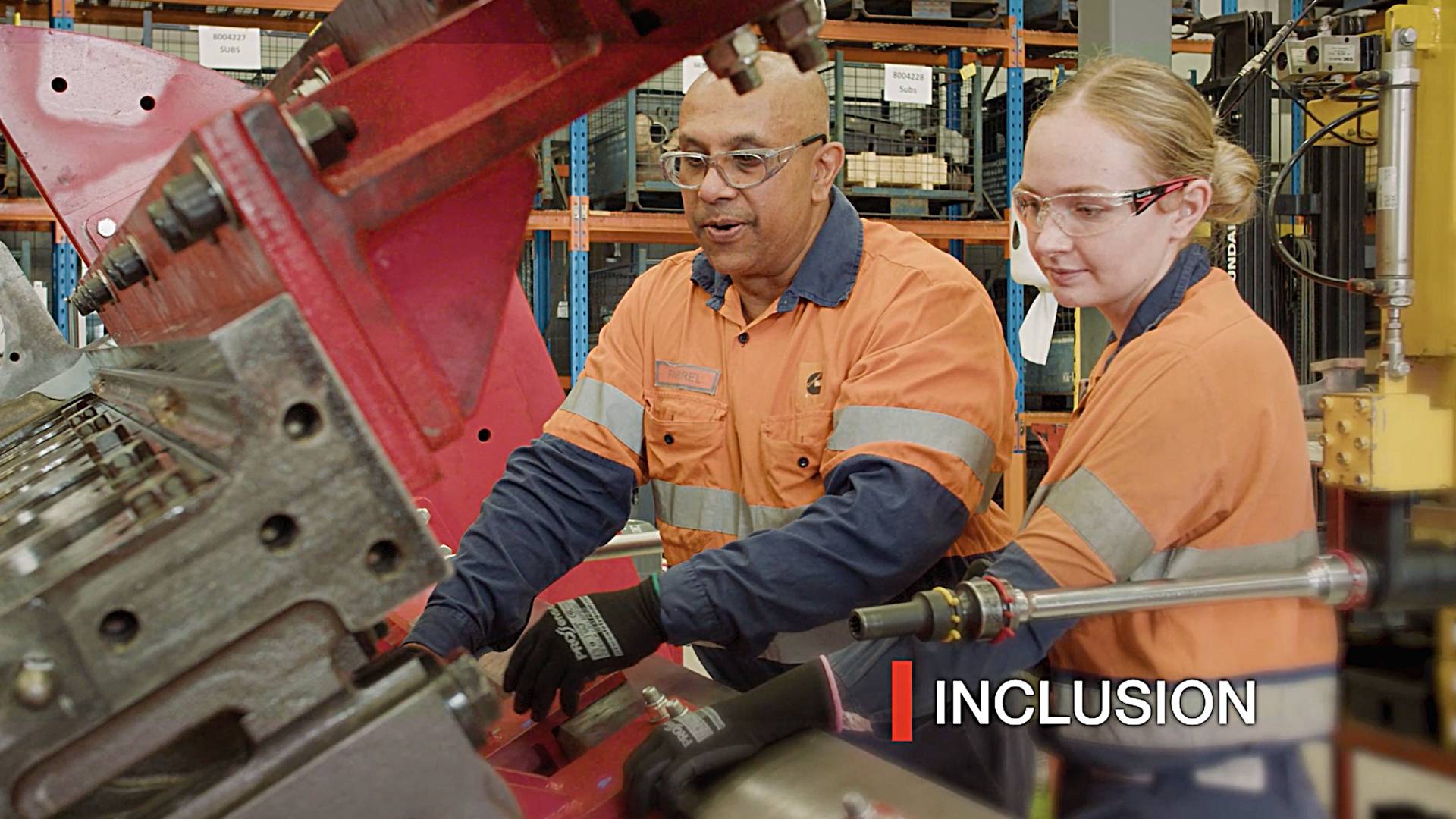 "We had between 15 and 18 positions always open for the 6 months prior to the video going out. 
Alan Routledge | Manager – Master Rebuild Centre, Cummins
1. Why did Cummins need a recruitment video?
Cummins needed people to apply for Cummins jobs.
And the need was urgent and ongoing.
They wanted their recruitment video to:
– Increase the talent pool of applicants

– Show the type of work offered

– Promote the work conditions

– Share career development opportunities

– Recognise Cummins' openness to diversity in the workforce

– Show that people who work for Cummins stay because it's a great place to work
The first filming priority for this recruitment video, was interviews with a range of Cummins employees.
The questions we asked were designed to tease out authentic conversation – here's an example:
How long have you worked at Cummins and what is your current role here?

Could you summarise your career journey from MRC technician to Production Manager?

What would you say to a new employee about job security and the advancement opportunities at Cummins?

What systems do you use to make tasks more manageable and less physically demanding?

Could you explain the profit share bonuses that are part of an employee's  remuneration?

What reassurance would you give someone to apply for a job here?
To support these interviews, we filmed drone aerials and internal background scenes in their Engine Assembly, Sub Assembly and office areas.
Cummins Engine Rebuild Centres are located in Brisbane and Perth.
Over two days, we filmed all scenes and interviews in their manufacturing centre in Brisbane.
P.S. We travel all around Australia to film video stories for our clients.
4. What did this recruitment video need to achieve?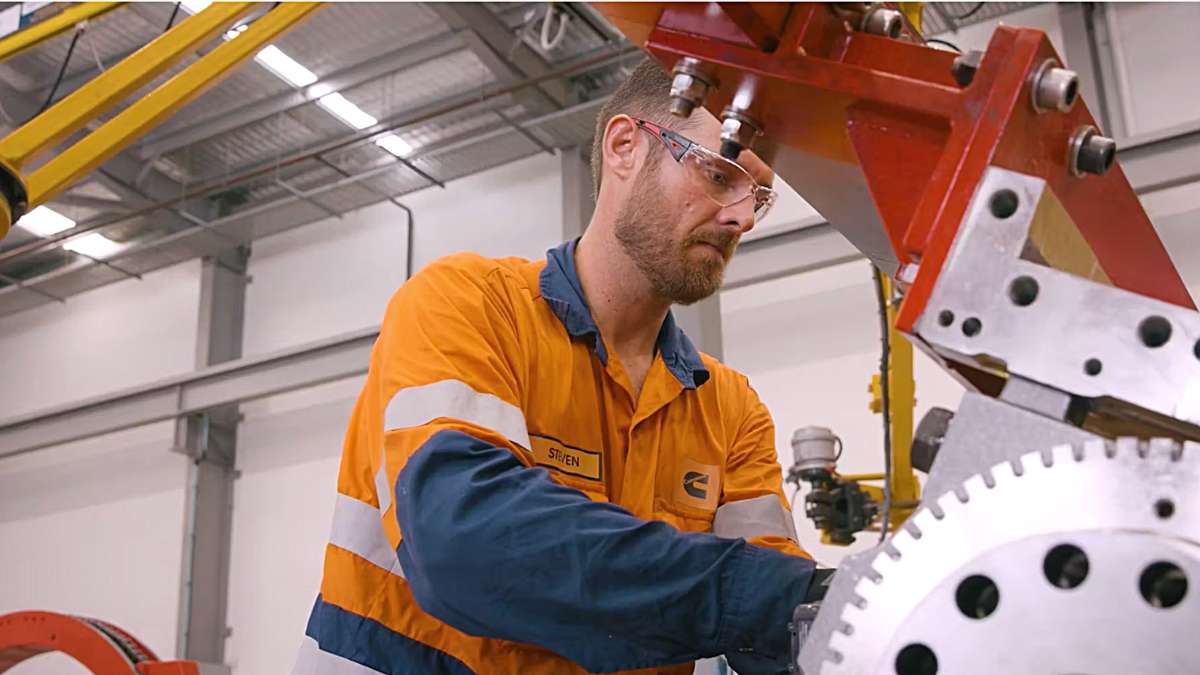 The video had one, very clear, objective – and that was to attract more quality applicants that were looking for a career, not s short-term job.
"S
oon after the recruitment video was launched,
we had only have 2 positions left open."
Alan Routledge | Manager – Master Rebuild Centre, Cummins
5. How was the video used?
The video and shorter cut-down versions were uploaded to:
Youtube
Seek ads
Cummins newsroom
Cummins LinkedIn
Cummins Facebook
Cummins Instagram
"W

e had a problem, and now we don't.
The video made all the difference."
Alan Routledge | Manager – Master Rebuild Centre, Cummins
Industry:
Diesel engine manufacturer
What we produced:
Recruitment video & social media cut-downs
Have questions about video production?
How much will your video cost?