Why use a video production company?
In our increasingly connected world, the consumption of video content has skyrocketed.
Wyzowl's annual video marketing statistics reveal that 91% of businesses used video as a marketing tool in 2023, emphasising the growing prominence of video in the digital landscape.
With organic searches and social media platforms prioritising videos in their algorithms, partnering with a professional video production company offers many benefits, from industry expertise to end-to-end service.
In this article, I'll explore the pros of partnering with a corporate video production company to create engaging video content – and stay in the competitive marketing race.
[I'm looking through the perspective of how we would personally work with you.]
As a specialist video production company, we bring our years of training and experience to your video project, with script-to-screen expertise from scripting to filming, editing, and delivery of all format types.
By working with our professional team, you benefit from in-depth knowledge of industry trends, technical know-how, and creative insight.
You can expect a polished and engaging video that communicates your message and resonates with your target audience.
Video production is the only thing we do
Corporate video production is second nature to us.
Over the years, we've helped many hundreds of businesses and organisations with every type of corporate video you could imagine.
This is experience you'll appreciate through every step of your production.
You have a brief, we have ideas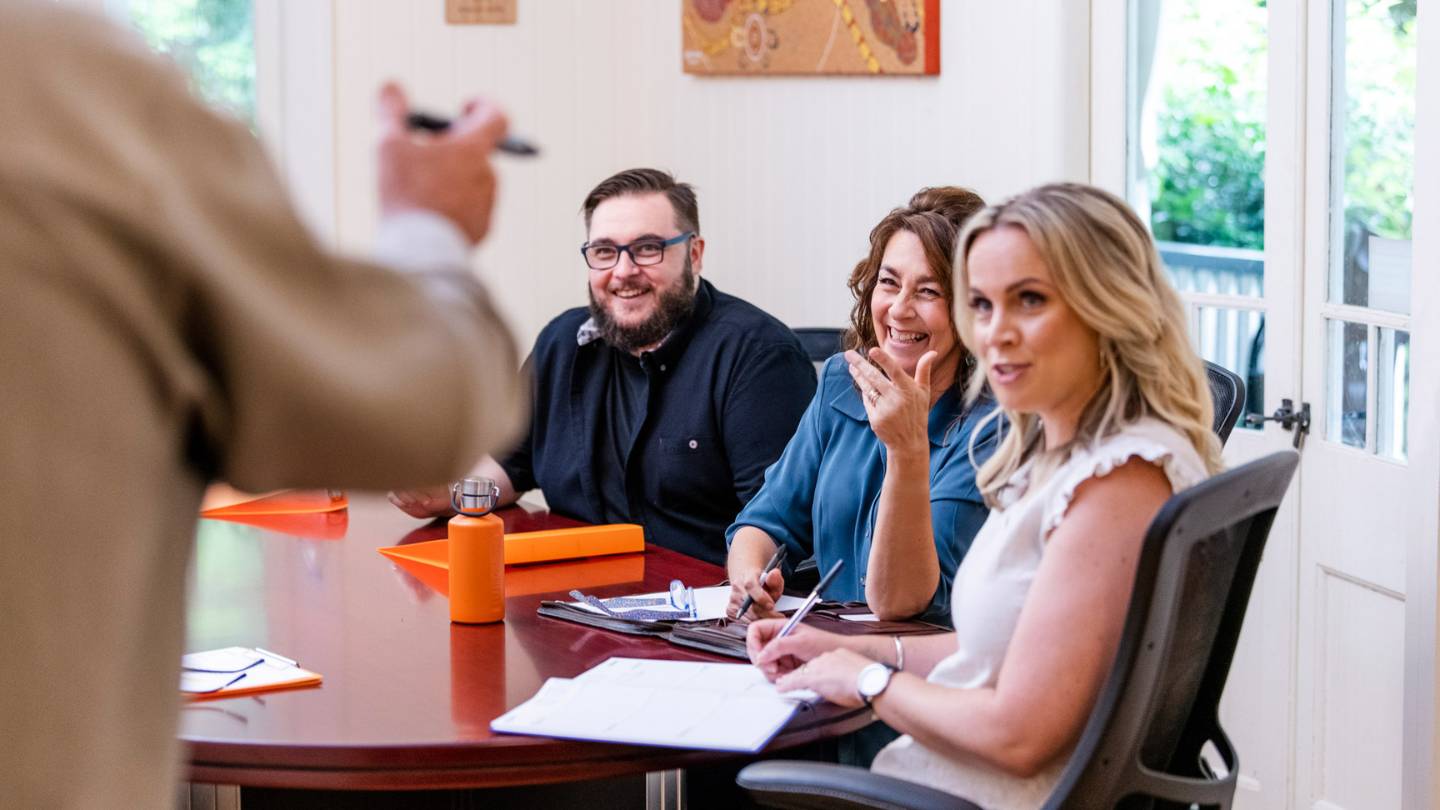 There are so many ways to creatively approach your video production.
You tell us who, what, why, when and where – and we'll create a script structure that tunes into your target audience and what they care about.
We might suggest mixing in tried and true production techniques.
Or a trend that is happening right now.
Outsourcing video production saves you time and stress
You're busy, so we've created workflows from script to screen where all you need to do is review and approve.
This saves you valuable time and resources that can be better directed to other aspects of your business.
By delegating your video production, you can focus on what you do best – while we do what we do best.
Here's a recent example of how we lifted the workload from a recent client:
She was feeling overwhelmed by the sheer volume of farmers and locations all over regional Queensland that needed to be contacted and prepared for their interviews and filming.
We let her know that we'd manage it all – she gave us the contact details for each farmer – and we took it from there.
Done.
Expert filming polishes your corporate image
An expert camera team gives you so many advantages on the filming side of your video production.
You get advanced technical skills
Expert camera operators have a deep understanding of camera settings, lens choices and lighting techniques to capture high-quality footage in an engaging way.
An expert eye for framing and composition
An eye for detail – and an even more eagle eye for what shouldn't be in the scene – takes years of honing.
Smooth camera movement
Fly, track and glide – your video scenes will look so much more polished with fluid camera movement and transitions.
Adaptability for all filming conditions
Every filming location has its own unique challenges – so you want an experienced team who can quickly adapt to the conditions.
Problem-solving when on location
Planning will only take you so far. Once the filming script is handed over to our camera crew, you can count on great footage coming back – even when the unexpected happens.
Interview skills
Many corporate videos today include some – or all- interview content.
Our camera team have conducted hundreds of interviews.
They know how to make your interviewees feel comfortable and how to coax out the responses needed to match the key points to be covered.
Experience that can't be easily matched with in-house video production.
You can send us to film anywhere in Australia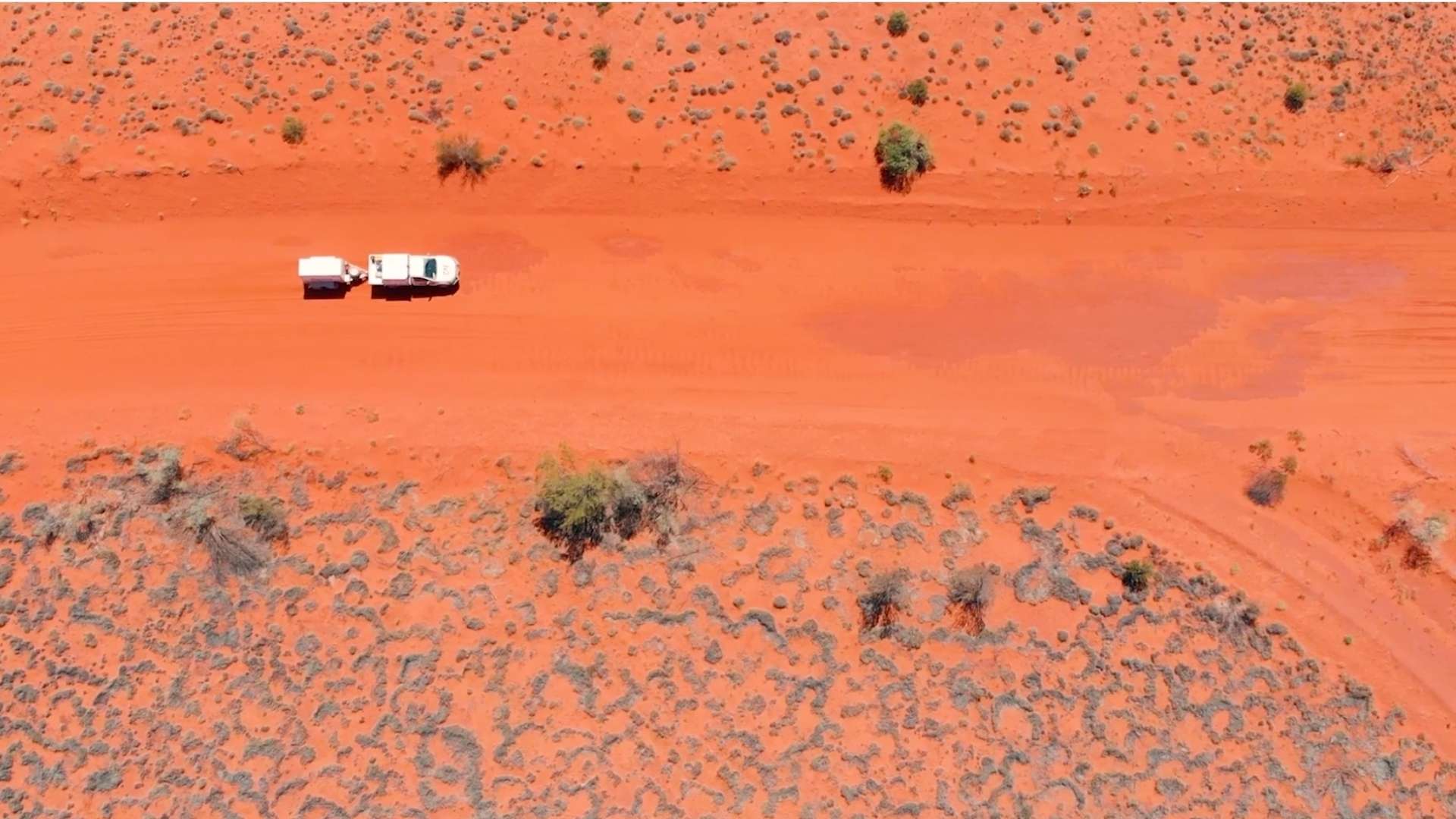 Our main stomping ground is southeast Queensland – but our camera team frequently travel all around Australia, filming multi-video projects for our clients.
Brisbane
Sunshine Coast
Gold Coast
South-east Queensland
Regional Queensland
Australia.
Yep, anywhere.
P.S. We'll organise the travel, you only need to tell us where and what you need.
Advanced editing is a professional skillset
Our three editors are so clever.
Not only can they put together all that wild unedited footage in an amazing way…
…they can also create graphic treatments to match your branding, reinforce key points and keep your viewer watching.
They know all the tricks to elevate your brand.
Music copyright is cleared for you
As a video production company, we clear the music copyright for you.
Might seem a small thing, but this will be important if you try and upload a video to YouTube and you don't have a music sync code to add to your description.
You don't need these niggly hassles.
A van full of all the filming goodies
Our very experienced camera team of two drive a van full of everything they could possibly need on any location. We can track and fly to create scenes with movement at the high resolution you need for your video production to stand up against your competitors.
As a video production company, we set the bar high, filming in ultra-high definition to give you maximum mileage, even years down the track.
Why is this video quality important?
Here's an example of why quality through every step of the production process is critical.
We recently edited a recruitment video for a client from footage we filmed six years earlier for their series of marketing videos.
For this recruitment video, no new filming was needed. The footage looks as sharp and current as it did when filmed.
Every version & format you need
Website, YouTube, social media platforms, television or the cinema.
We take care of all the complicated format conversions and sizes for you.
Just tell us what you need, and it's yours, ready for action.
Have questions about video production?